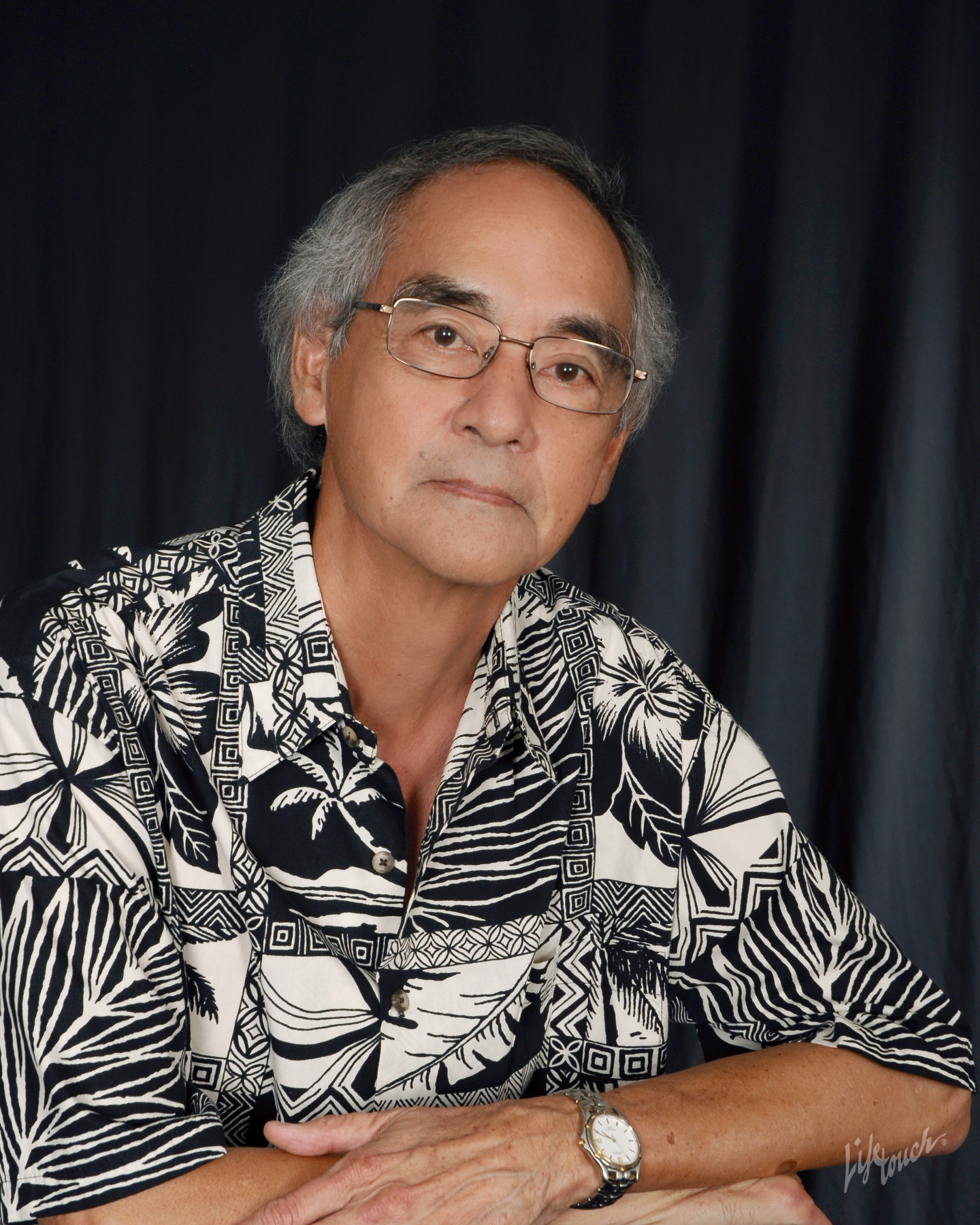 Dennis Kam was born in Honolulu, Hawaii in 1942 and died in Miami, Florida in 2018, Growing up in Honolulu, he studied piano and wrote his first piece at 16 while still at Farrington High School. He applied for a scholarship to formally study music composition and, had he not received it, would have gone into the ministry. He attended the Oberlin Conservatory of Music where he studied composition with Joseph Wood and was awarded a Broadcast Music Student Composer Award in 1963. He received a second BMI award in 1967 while a student at the University of Hawaii East-West Center. While there he studied with Armand Russell and, during the summer of 1967, with Ernst Krenek. During this time he also traveled abroad to study with Cesar Bresgen at the Mozartium in Salzburg, Austria and with Yoshiro Irino at the Toho Gakuen in Japan. He was awarded a Masters in Music Composition by the University of Hawaii in 1968.
That year Kam began graduate work at the University of Illinois at Champagne-Urbana, studying composition with Salvatore Martirano. He was back home during 1970-1972 as the result of being awarded a grant by the Ford Foundation/MENC Contemporary Music Project to be the Composer-in-Residence for Honolulu and the State of Hawaii. Afterwards he returned to the University of Illinois to complete his Doctorate in Musical Arts in Composition which was awarded in 1974. He next began teaching at the University of Miami School of Music in Coral Gables, Florida (now the Frost School of music). Two years later he became the Chairman of the Theory and Composition Department, a position he held until his retirement in 2013.
He received a Florida Arts Council Grant (1981), an "Escape to Create" Grant and Residency at Seaside Florida (Seaside Institute) (1998), and a State of Florida Individual Artist Fellowship Grant (1999/2000). He was a member of the Executive Committee of the Society of Composers (SCI) and for several terms on its National Council as Co-Chair for Region IV. He was also involved for years with the College Music Society (CMS) and served as the President of the Southern Chapter. He was music director and conductor for the Greater Miami Youth Symphony from 1983 to 1987 after which he served as guest conductor, Music Theory consultant and composer-in-Residence. In addition to his outstanding gifts as a pianist, conductor and composer he was an inspiring teacher, receiving the Phillip Frost Award for Excellence in Teaching and Scholarship (1993-1994) and The University of Miami School of Music Most Meritorious Faculty Award. More recent activities included the Music/Worship Direction at the Granada Presbyterian Church in Coral Gables, Florida and being a Composer-in-Residence/Associate Conductor for the South Florida Youth Symphony.
His solo and chamber music are released on Paladino (Austria), Albany, Capstone, and Living Artist recording labels. Miami Mix II, an orchestral work performed by the Cleveland Chamber Symphony, is released on TNC.
Dennis is survived by Cynthia Chun Kam, piano teacher, composer, and wife of 42 years, and their daughter Lauren Lee Kam.